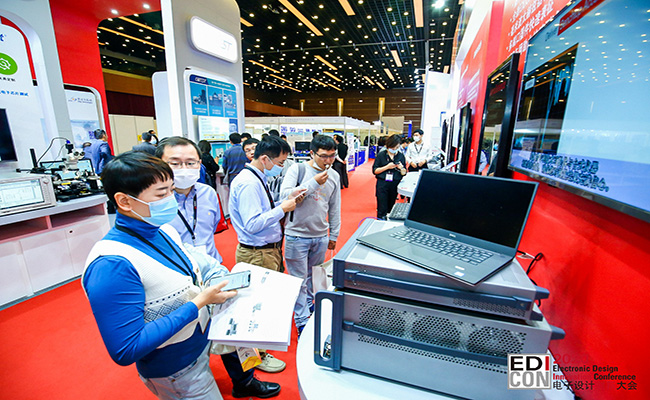 EDI CON China 2020 returned to Beijing, China at the Chinese National Convention Center (CNCC) on 13-14 October with an in-person, live exhibition of industry-leading companies as well as a technical conference that included two days of technical presentations, workshops, awards, education forums and featured keynote talks. Delegates also enjoyed a welcome reception with entertainment held on 13 October.
EDI CON CHINA 2020 was the world's first in-person industry event serving microwave and RF engineers to occur since the onset of the global pandemic. EDI CON CHINA welcomed nearly 2,000 attendees and 80 exhibiting companies. Organizers expect it to be the only in-person event in the microwave industry in the world occurring in 2020.
"We are very pleased with the results of the event," said Ivar Bazzy, president of Horizon House, the event organizer. "Our dedicated local team in China made it possible for us to hold the event in person, and our event teams in Hong Kong, the U.K. and USA worked together tirelessly to create, modify, and deploy a successful event during extremely challenging times, accommodating speaker changes, changing global and travel rules and dynamic venue procedures in order to provide this opportunity to our attendees."
This year's event included technical sessions and workshops in both high frequency and high speed digital topics. The event began with technical sessions and exhibits on Tuesday 13 October. The opening plenary session included keynote talks from event host sponsor Keysight Technologies, event Diamond Sponsor Rohde & Schwarz, and invited speaker, Chief Scientist Dr. Chih-Lin I, Wireless Technologies, China Mobile Research Institute. A new co-located event joined EDI CON CHINA this year: the Compound Semiconductor Conference, which took place 13 October, featuring talks on leading semiconductor processes and technologies.
More information is available at www.ediconchina.com.